Explosion safety in your company
with qualified persons and and certified experts for explosion protection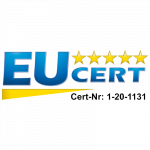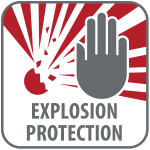 Our services are performed on the basis of a constant comparison with the currently applicable European regulations and the associated national implementation guidelines and laws as well as good engineering practice that makes sense.
We are therefore on hand for our customers with more than 25 years of experience in the area of explosion protection.
For example:
Implementation of the new ATEX guideline 2014/34/EC for the intended use of devices and protective systems in potentially explosive atmospheres
Prevention of dangerous explosive atmospheres
Inertisation concepts
Explosion protection concept / document according to Section 6, Para. 8,9 of the German Hazardous Substances Act (GefStoffV)
Risk assessments and the development of protective measures
Ignition source analysis according to DIN EN 1127-1 and DGUV Rule 113-001
Organisational measures / company-related / process-related / raw material-related
Evaluation of complex machines and systems
Evaluation of individual devices
Evaluation of older devices
Operating function / safety function requirements
Explosion protection – testing – acceptance – commissioning according to Artticle 14, 15, 16 Annex 2 Section 3 of the Ordinance on Industrial Safety and Health (BetrSichV) for machines and systems operating in potentially explosive areas
...and some others.