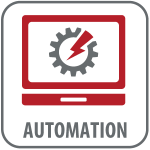 In line with our process engineering solutions, we are developing plant automation software solutions for maximum process safety using optimally coordinated control modules and intuitive user interfaces.
Your benefit for users, operators, handlers and operating companies:
Reproducibility of dosing
Consumption accounting for permanent quality assurance
Associated optimisation of formulations
The automation range comprises the entire range from streamlined PLCs to complex, database-controlled and parameterisable control systems. This means that process control system from KITZMANN covers all levels of the automation pyramid from the input/output level to the connection to your ERP system.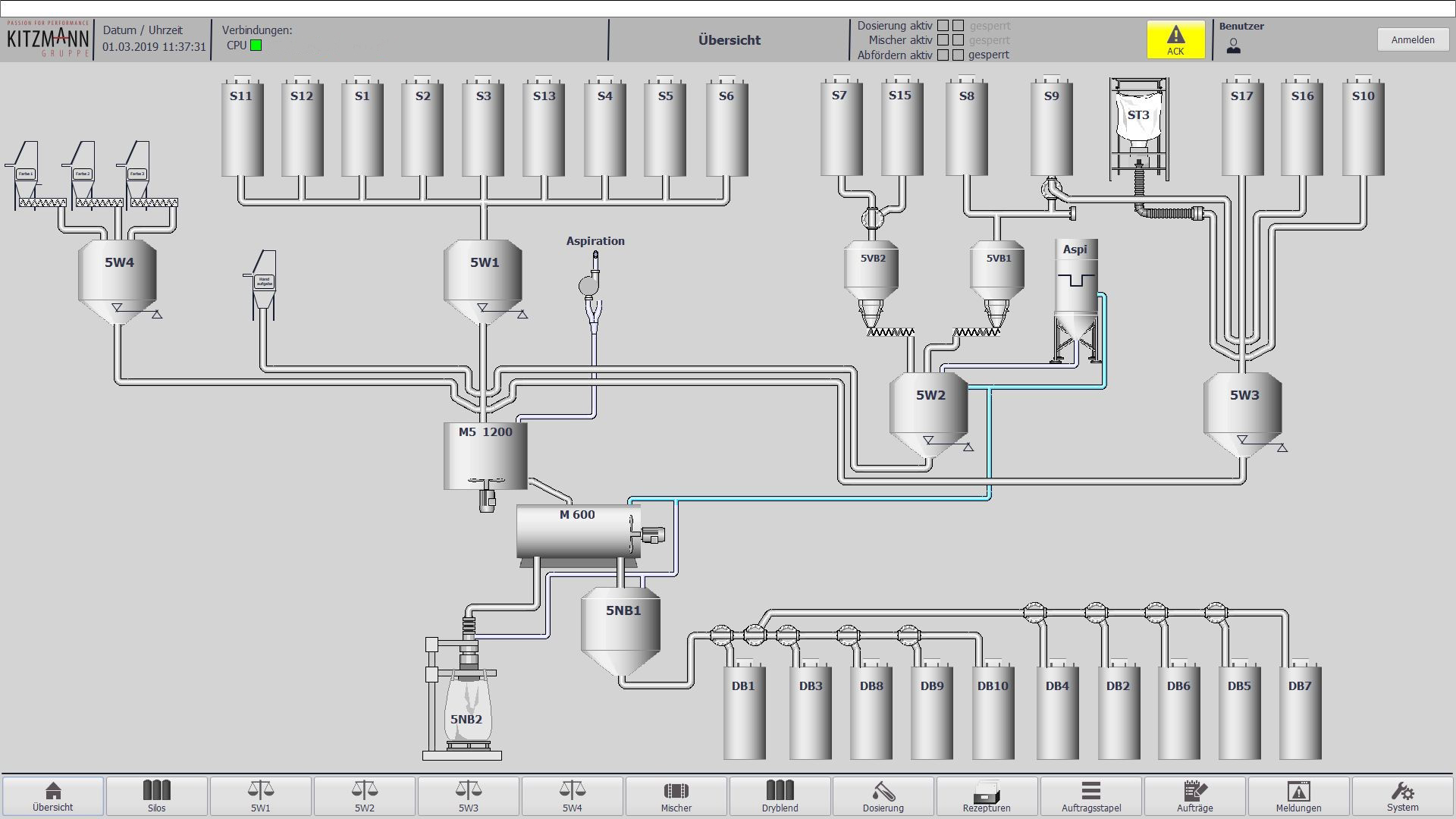 High system availability
Through intuitive operation,
data security and professional support
Short commissioning times
Due to experienced programmers, factory acceptance testing
and standardised modules
Everything from a single source
Plant engineering and
automation from one professional
Interfaces
From the interface for system components to the higher-level ERP and laboratory systems
Location independent
Access to data and decisions
from anywhere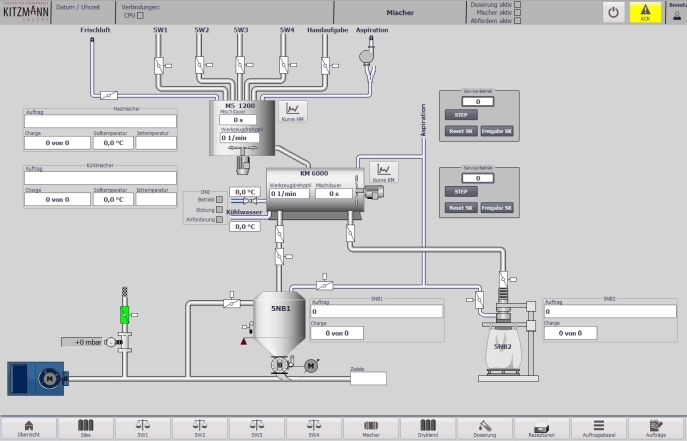 Mixing line module
Operation of the KITZMANN "Mixer line" software module is purposely kept simple and user-friendly. All important information is displayed directly to the operator. Semi-automatic processes protect the system against incorrect operation. Formulation/order and parameter management can be stored on both the PLC and the operator device. Furthermore, it is possible to store and retrieve this information on a server to ensure greater reliability.