Sheet metal and weld designs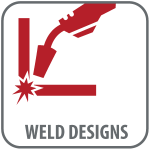 Our range of services includes the processing of different materials, ranging from steel and stainless steel to aluminium. We process individually to suit your requirements.
Our employees also have many years of experience in the welding of complex workpiece geometries.

Trust in our product range and profit from our individual opportunities.
Your benefits:
Specialist advice throughout the entire manufacturing process
Fast and flexible deliveries are possible
You provide your drawings in a STEP, DWG or DXF format – we take care of the rest
Specially training personnel for Cr-Ni and aluminium
Weld designs with subsequent mechanical processing
State-of-the-art welding equipment - welding processes: WIG, MAG, MIG
Various approvals for high-stress components
Modern Demmeler welding tables with a 3D clamping system - precision production
Customer-oriented quality assurance according to the latest standards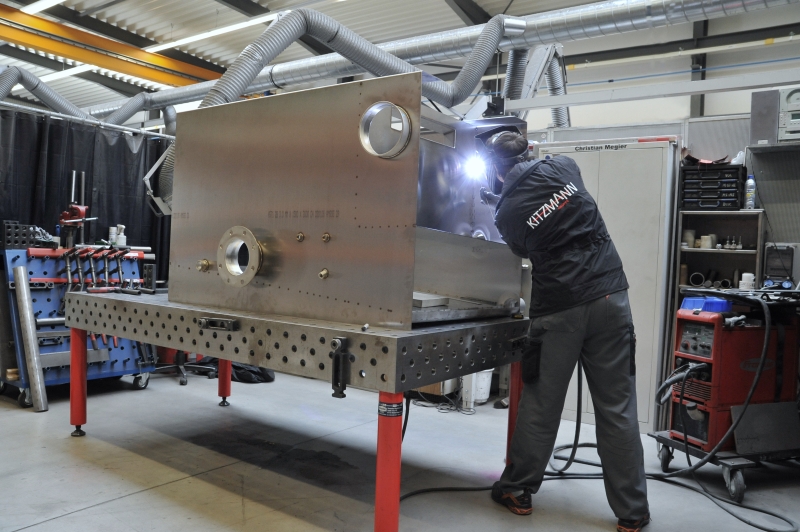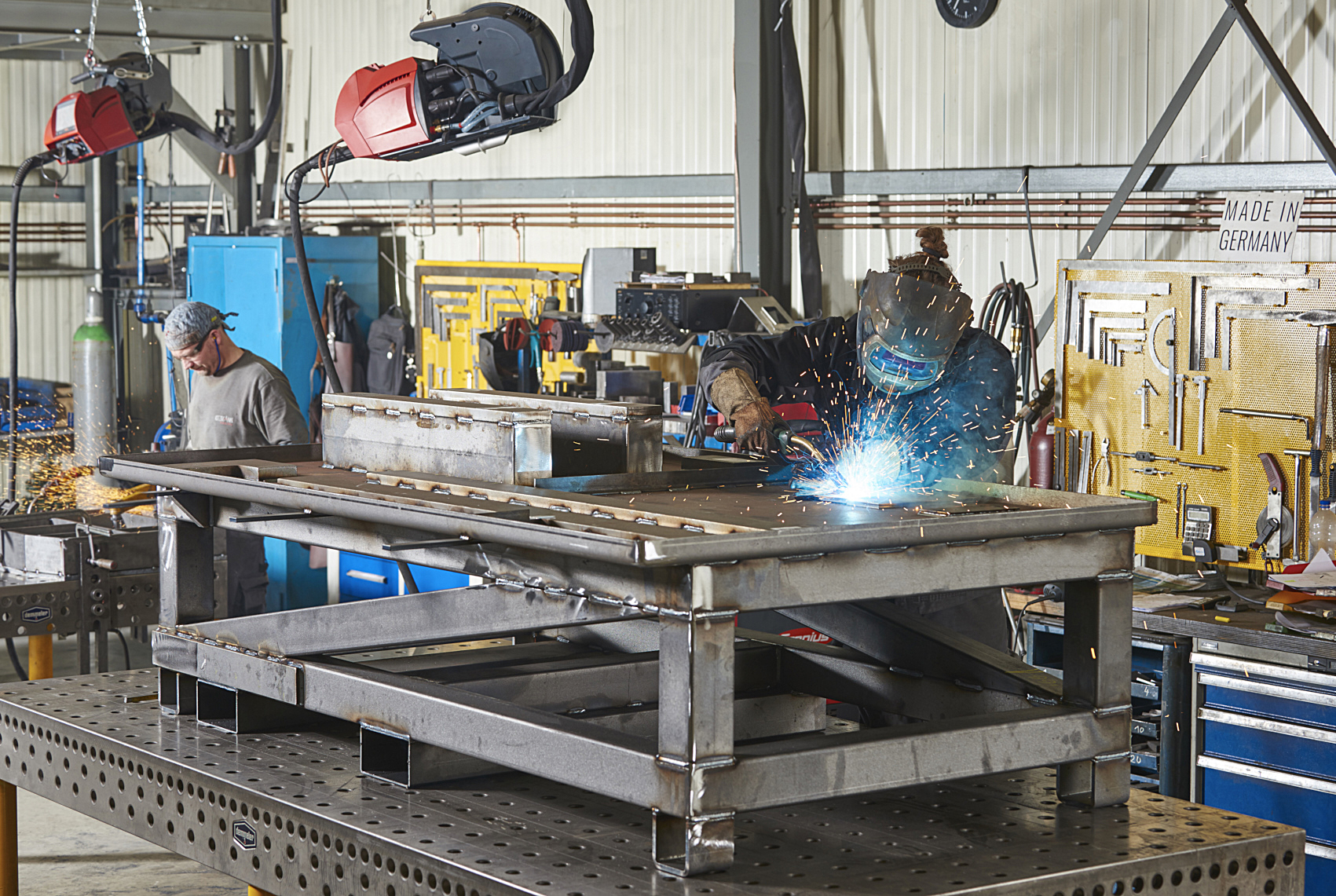 Our technology - made in Germany
Our qualified metal processing employees use the following technologies in order to implement your projects:
Press brakes (press force of up to 170 t / working length of 3,000 mm)
Various rotary rollers
State-of-the-art pulse welding systems (WIG, MIG, MAG)
Stud welding machines
Surface treatment, such as glass bead blasting, pickling/passivation, electropolishing, galvanising etc.
COORDINATED MACHINERY + QUALIFIED EMPLOYEES + MANUFACTURING TECHNOLOGY + CERTIFIED PURCHASING OF GOODS = KNOW-HOW FOR STEEL AND SHEET METAL PROCESSING
Our range of services includes the processing of different materials, ranging from steel and stainless steel to aluminium. We process individually to suit your requirements.
Our employees also have many years of experience in the welding of complex workpiece geometries.
Trust in our product range and profit from our individual opportunities.
Your benefits:
Specialist advice throughout the entire manufacturing process
Fast and flexible deliveries are possible
You provide your drawings in a STEP, DWG or DXF format – we take care of the rest
Specially training personnel for Cr-Ni and aluminium
Weld designs with subsequent mechanical processing
State-of-the-art welding equipment – welding processes: WIG, MAG, MIG
Various approvals for high-stress components
Modern Demmeler welding tables with a 3D clamping system – precision production
Customer-oriented quality assurance according to the latest standards